Thank you for contacting us, we will address your inquiry immediately.
---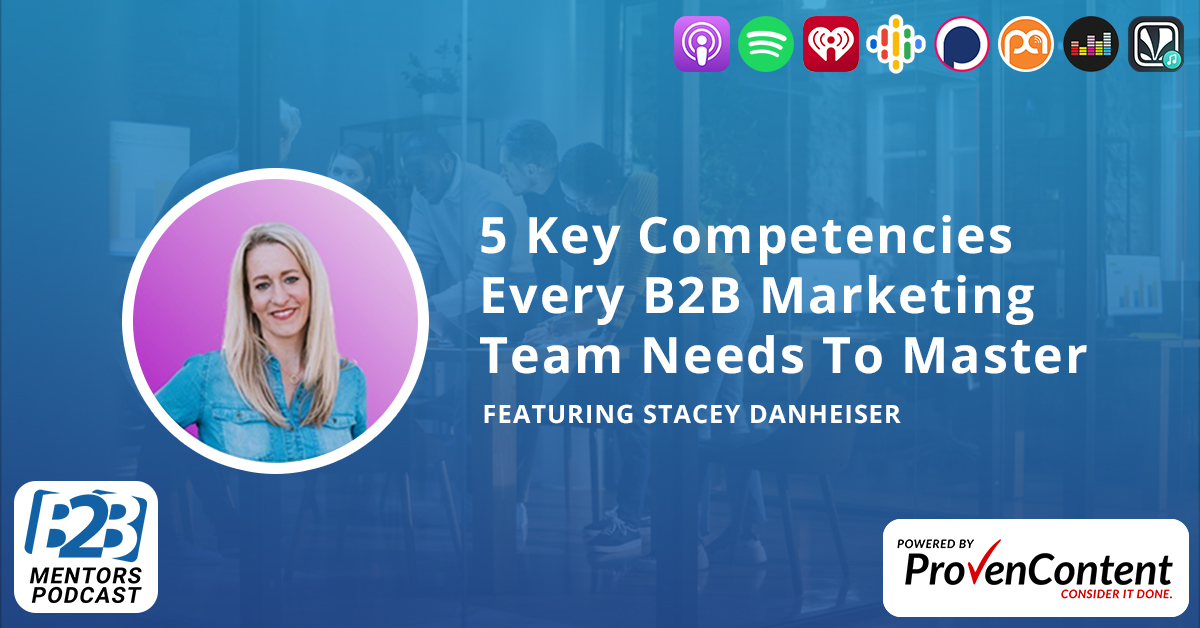 Stacey Danheiser — former Fortune 500 marketing leader, bestselling author, and Founder of SHAKE Marketing Group — joins Connor to discuss the five core responsibilities of marketing. Learn about ways to expand the impact of marketing, methods for gaining credibility and influence on strategy, and the reasons B2B marketers need to know their customers better.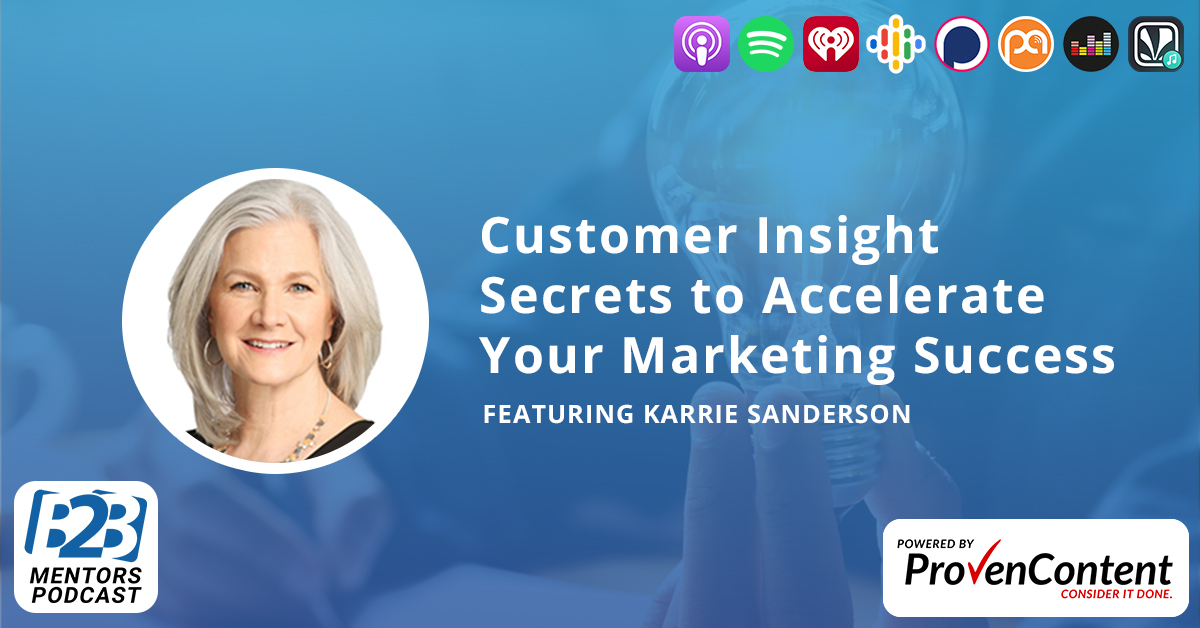 Karrie Sanderson — executive marketing leader, mentor, and advisor — joins Connor to talk about her engineering background and legacy brand leadership. Learn how unique work opportunities fuel marketing careers and why B2B marketers should leverage customers' emotions to shape brand perceptions.