[row_in] [span8]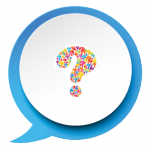 Frequently asked questions and answers about the need for a professional content marketing agency in today's online marketplace.
QWhy should we invest in a business blog?
Having an Active Blog presents your business as a thought leader and authority, and improves your company's visibility. Your regularly published, informative blog content builds trust in and nurtures relationships with your customers and prospects, brings more visitors to your website, and increases visitor engagement — for example, through blog or newsletter sign-ups, downloads, or requests for additional information.
---
QWhat is the difference between a typical blog and the Active Blogs program?
A typical blog depends entirely on your efforts: It's up to you to write, post, and maintain the blog. With an Active Blog, we do all the writing, research, planning, editing, and other blog tasks for you. And we have programs to maximize your blog's distribution, through email, social sites, SEO, and a host of other effective methods. The program is very flexible; you can just have us create content or scale up to give your content maximum exposure.
---
QHow can Active Blogs know enough to be able to write for our industry?
You are the experts at what you do, and we are experts at blog and content marketing.  We simply act as an extension of your organization and leverage your internal expertise and resources — similarly to how a busy executive would hire a ghostwriter to write his or her book.
---
QWe already have our own marketing automation or content platform but simply cannot keep up with our blog and newsletter. Will you just do the writing for us?
Yes. Without an orchestrated way to get the writing done, you will have a passive blog — not an Active Blog. We will create only the content for you, if that is all you need.
---
QI could simply purchase generic content for cheaper. Why shouldn't I just do that?
That sounds like an inexpensive way to fill your blog space. However, there is a big difference between posting content and making your blog a successful marketing tool. We provide custom content that builds a bond between you and your current and future customers. Our content shows the uniqueness of your offerings and is designed to encourage your customers to engage with you. Generic content cannot do that.
---
Have a question we didn't answer? [/span8] [span4] [well]
Sign up for the latest thought-provoking, problem solving business and marketing articles:
---
[recent_posts num="3″ post_format="standard" meta="false" thumb="true" thumb_height="100″ thumb_width="100″ excerpt_count="20″ more_text_single="Read more" custom_class="recent-blogs" category=""] [/well] [/span4] [/row_in]