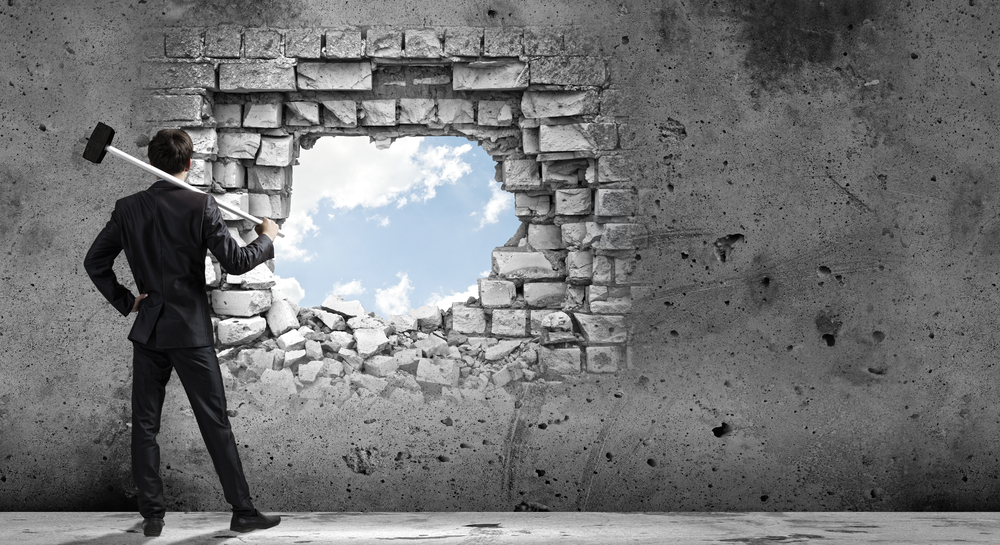 Marketing has changed a lot in the last decade. In fact, with the advent of new technology and social media platforms, it's in a continuous state of flux. Staying on trend is rather hard under these circumstances — largely because a trend can fizzle out in just a few days before a new one springs up to take its place. This means it's more important than ever to be creative in how you promote your brand.
Sticking to the traditional advertising methods of a bygone era will get you only so far. To truly stand out, you need to break out of the marketing mold.
You can branch out
One of the biggest marketing mistakes companies make is relying too heavily on a single platform. This is especially true for social marketing.
While Twitter, Facebook, and Instagram are popular choices, they're not the only options. Consider other platforms like TikTok, Snapchat, or even Reddit. These platforms have their own unique audiences and cultures, which means you'll need to tailor your content to each one. And while it might seem difficult to break into a new space, it's well worth it to unlock the potential of a whole new platform.
As you look to trend on a new platform, consider two strategies to improve social media response rates: creating a human connection and using humor. Social media is all about connecting with people, so show off the people behind the brand. Use humor to create relatable and shareable content and give people a laugh good enough to share with their friends!
These strategies work across platforms, but it's important to remember the type of humor that works on Twitter may not work on TikTok. Your product, your audience, and the medium itself impact messaging, so be intentional.
You can blend in
As you branch out, seek to understand the culture of the platforms you're using. How do people interact in these spaces? What etiquette and rules are written and unwritten? What does it mean to be a good member of the community? Read the room before you start participating in the conversation.
Don't force your content onto an inadequate platform, either. Adapt messaging to suit the audience and the parameters of the channel. This means staying up to date on trends and using appropriate memes, text, and terminology.
TikTok, for example, is unwelcoming to commercial content, yet sponsorships are everywhere. Instead of creating an ad, a few individuals from your company could create accounts and include product placement in their videos. Take a look at Dan Povenmire's TikTok account for inspiration.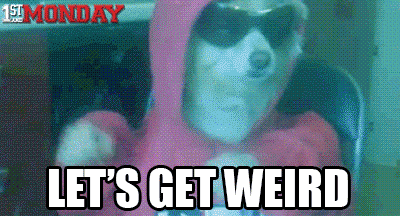 Or you can get weird
If appropriate for your brand, consider the alternative to blending in — standing out! Going against the grain and completely ignoring the platform's culture by making content you wouldn't see anywhere else is a great way to generate buzz.
Some weird but true success stories include Wendy's series of video games or Walmart's Roblox level pack, Walmart Land. These marketing campaigns targeted gamers through a medium they're familiar with, introducing them to interactive content that was tangentially related to the brand. The idea behind this strategy is to make people stand up and take notice. They may not love it, but if it gets people talking, it's a win.
Get out there and get noticed
Breaking out of the marketing mold means taking risks; but often, the risk is worth the reward. Branching out to new platforms, tailoring your content to the culture, and even getting a little weird can yield a truly standout marketing campaign. With a well-considered approach, at the very least, your marketing campaign will get people talking.
Whether you choose to seamlessly integrate into a platform or grab the viewer by the eyeballs and never let go, be creative, current, and engaging. Never let your messaging become stale, keep an eye on industry trends and the actions of your competitors, and reevaluate your social media content marketing strategy often and open-mindedly.
Get your content marketing strategy on point with help from the A-Team at
ProvenContent.com
. Then, sit back, relax, and consider it done.