[row] [span7] If you're in charge of constantly creating content for your site, you might run into times when it seems like the idea well has run dry.
Download our poster, 33 Article Topic Idea Starters, and refill your topic pool today!
See what topics you may be missing out on.
Educate and inform your readers.
Become a thought leader in your industry.
Oops! We could not locate your form.
[/span7] [span5]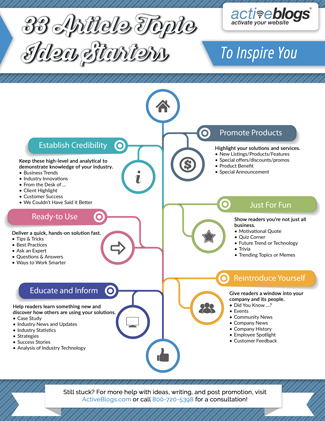 [/span5] [/row]