​​​​​​​FREE TRAINING
Neuromarketing: Grow Your Business with the Science of Persuasion

About The Event
Is your marketing message splashing over the brain of your prospects?
​​​​​​​Or are you dropping a concentrated version of your value proposition where it matters?
​​​​​​​In this 60-minute FREE training you will learn how to persuade anyone, anywhere, anytime by using NeuroMap®.
Come ready to take lots of notes AND for a 7-day luxury resort stay giveaway on us for one lucky live attendee!
​​​​​​​​​​​​​NeuroMap® reveals the only model of Persuasion based on brain science!
​​​​​​NeuroMap® received the 2009 American Marketing Association Next Big Thing in Marketing Award (the 2007 recipient was Youtube). Today over 800 companies and 200,000 executives including 20,000 CEO are using NeuroMap.
​​​​​​​Learn the Science of Persuasion
The Only 6 Stimuli for the Decision Maker: The Primal Brain​​​​​​​
Immediately Actionable Neuromarketing Strategies!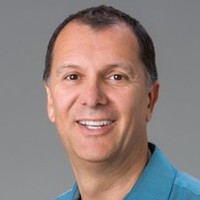 Patrick Renvoice
Award-winning Author, International Speaker, Trainer, C-level Coach, and pioneer in the field of NeuroMarketing. Based on a scientific understanding of how humans use their brain to make buying decisions, Patrick published "The Persuasion Code" where he unveiled NeuroMap®, the only scientific model of persuasion. NeuroMap® has been fueling the growth of over 2,000 companies including many fortune 500 companies – Airbus, Microsoft, Facebook, Prudential, Volvo, GE, Epson, Siemens, Hitachi and more. Patrick was recently commissioned by LinkedIn to create a new course titled: "Why We Hate Zoom and How Neuroscience Can Help".
Connor Dube
Active Speaker, Host of the B2B Mentors Podcast, Entrepreneur, Marketing Writer, and Neuromarketing Nerd. Starting his first oddball business at seven, Connor has gone on to create 8+ figures in sales, coached hundreds of business development leaders on Social Selling & Content Marketing. He has been featured on leading podcasts, platforms, and stages. Connor has even contributed course content to help colleges modernize their curriculum in B2B Sales & Marketing. With his current focus as Partner/Director of Sales & Marketing at Active Blogs, Connor assists B2B companies with account-based marketing (ABM) and social selling strategies and services.