 Jay Baer's Secrets on How To Exceed Your Customers' Need for Speed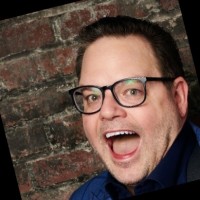 Subscribe and listen on:

Apple Podcasts 

Spotify

iHeart Radio

Google

Podchaser

Podcast Addict

Deezer
The B2B companies that are going to really succeed in the next year to three years are the ones willing to roll the dice and do something cool.
Jay Baer — world-renowned speaker, business growth and CX author, advisor, and expert — joins Connor to discuss Jay's landmark research on the impact of speed and responsiveness on customers. Learn about quality, creativity, and differentiation as increasingly vital retention strategies.
Key Takeaways
Move faster than your competitors. Respond quickly to customer needs throughout their entire journey. Most B2B customers care about speed as much as cost — and fast, customer-centric responses can keep their loyalty. Think of customer service, the customer experience, and customer success as investments in growth.
Focus on quality. Quality matters more than quantity — and strategy is king — in your customer communications. Be disciplined because selected doses of relevant information work better than a high volume of mediocre information. And though good data is vital, use it to tell a story that B2B customers can absorb easily.
Differentiate with creative ideas. Successful B2Bs will soon be those with bigger and better ideas. When everyone has the same automation, B2Bs can't rely on execution. You'll get further by surprising, delighting, and awing B2B customers, who have the same emotional responses as anyone else..
Hope you enjoyed this episode of B2B Mentors! Make sure to subscribe on your favorite podcast platform. Leave us a 5-star review so your friends and colleagues can find us too. B2B Mentors is brought to you by Proven Content. Head to ProvenContent.com to learn more.
Watch the full interview below: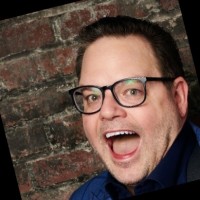 Jay Baer is a world-renowned speaker, business growth and CX author, advisor, and expert. He's the New York Times bestselling author of seven books, founder of five multimillion-dollar B2B companies, and one of the most popular tequila influencers in the world. Check out Jay's most recent book, The Time to Win: How to Exceed Your Customers' Need for Speed, on speed and responsiveness — a must-read for business owners, sales people, and customer success managers.
Connect with Jay on LinkedIn – linkedin.com/in/jaybaer
Connor Dube is Chief Marketing Officer at Proven Content, an industry leader in B2B social selling and content strategy, Co-Founder of the Mile High Mentors Podcast, and Founder of B2B Mentors. Building his first business at seven, he's gone on to create multiple companies and supporting his clients approaches to adding multiple 8-figures to their sales pipeline with his innovative approach to Social Selling. As a current leader in sales and marketing strategy for complex industries, Connor's been featured in top podcasts, resources, and stages, including MSU Denver's current sales and marketing curriculum.
Connect with Connor on LinkedIn: linkedin.com/in/socialsellingexpert or email him at connor@provencontent.com