15-Day Challenge: Six-Figure Social Sales Pipeline
Sail into 2021 with the strongest sales pipeline possible!
This 15-day challenge is not for the faint of heart marketers and sellers …
This is an aggressive, step-by-step roadmap to rapidly boost your sales pipeline with opportunities worth over six-figures, by leveraging the right approach to LinkedIn and digital channels available right at your finger tips.
???? ???? ????️
Create a strong "know, like, and trust" presence with your buyers, without having to meet them in person at networking events, conferences, or pricey trade shows.
With over 20+ years in B2B sales and marketing, supporting a variety of complex industries, we will break down all the secrets you will need to secure more sales meetings with even the most difficult-to-reach prospects.
Apply and Get Signed Up Now!
$175
$99/Individual (for a limited time)
(Yes, there is a small investment! In doing so, you will be more emotionally invested and hold yourself accountable to making bigger revenue opportunities happen FAST!)
Step 2: Get signed up for the challenge
Learn the Steps and Daily Action Items in Minutes
Watch Your Pipeline GROW FAST!
These groups are limited to a select few who qualify. Save your spot before they fill up and investment increases!
Here's what you'll get access to!
Exclusive access to 15 instructional videos and resources to follow over the next 15-days to gain a minimum of six-figures into your sales pipeline. (setup for success, messaging, engagement, content, consistency roadmap)
Live communication and support with a private LinkedIn group.
Content engagement group for your posts
Apply and Get Signed Up Now!
$175
$99/Individual (for a limited time)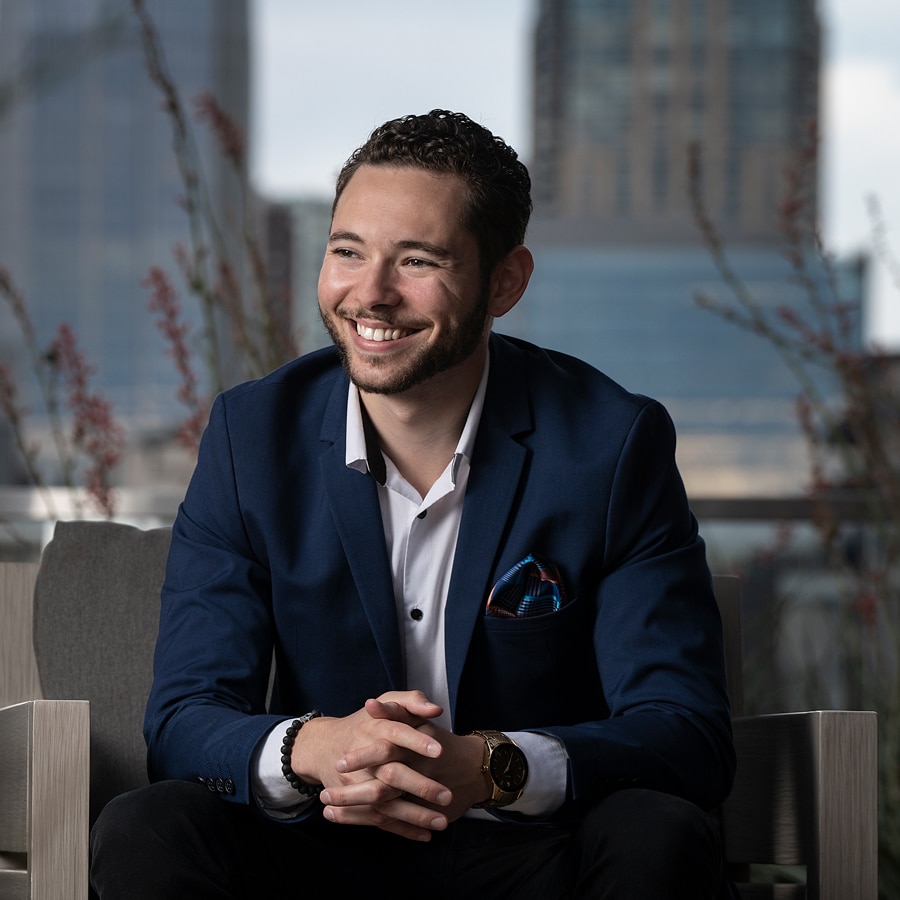 Hi There! I'm Connor Dube, Director of Sales and Marketing at Active Blogs. I will be your instructor through this new expansive journey!
I'm an active speaker, multi-show podcast host, entrepreneur, and B2B marketing blogger. Since starting my first business at age seven, I have successfully managed multiple eight-figure sales and marketing departments, been featured on leading industry podcasts, platforms, event stages, and have helped colleges modernize their curriculum on social selling. My current focus at Active Blogs assists business development leaders by adding high-dollar figures to their pipeline with strategic content marketing and social media support.
Here's what others have to say about our process:
"The strategies that Active Blogs provided were able to help my team's pipeline grow by 5x in only two months. We were truly grateful at that time to have engaged. A lot of our successes were a direct result of his teachings.
"Completely blown away. We're getting 50-60 job applicants/day through Active Blogs LinkedIn process and within the first 30-days put a half a million-dollar valued deal into our sales pipeline."
"I was using another system, and it wasn't working for me. It was automated; yet, it wasn't productive. Since I started working with Active Blogs I've been receiving an average of 3-4 new messages per day from LinkedIn. Many of these conversations already led to proposals for work in our research facility, or inquiries about using our technology."
"1/3 of our business comes through our traditional sales channels. Those businesses aren't easy to corral into a warm leads list. Active Blogs put their process in place and we've already converted some of the leads into business! (60 days into the program)"
"This program has exceeded my expectations in reach (for our company) and engaged conversations with prospects. I was not expecting this level of activity and am actively filling my sales team's calendars."
"We've been on board for a bit over 4 months and I have approximately 27% more LinkedIn connections then when I started. Most importantly, I've had more meaningful conversations with potential buyers and influencers in that timeframe than I did in the previous year with our email campaigns."

Day 1: Set up for success

Day 2-4: 10-Point Perfect Profile

Day 5-6: No Rejection Connection

Day 7-8: No-Fail Follow Up

Day 9-13: Closing the Gap with Content

Day 14: Engagement for More Eyeballs

Day: 15: Landing Legendary LinkedIn Deals
High-dollar, new accounts for your business.
Apply and Get Signed Up Now!
$175
$99/Individual (for a limited time)
Who is this for?
B2B marketing department leaders, business development heads, and anyone responsible for new revenue generation in your organization.
Why you should sign up for this challenge?
You're interested in a thoughtful approach to B2B prospecting and marketing on LinkedIn that will convert to high-dollar, new accounts for your business or department.
Have questions? Schedule a time to chat below